Description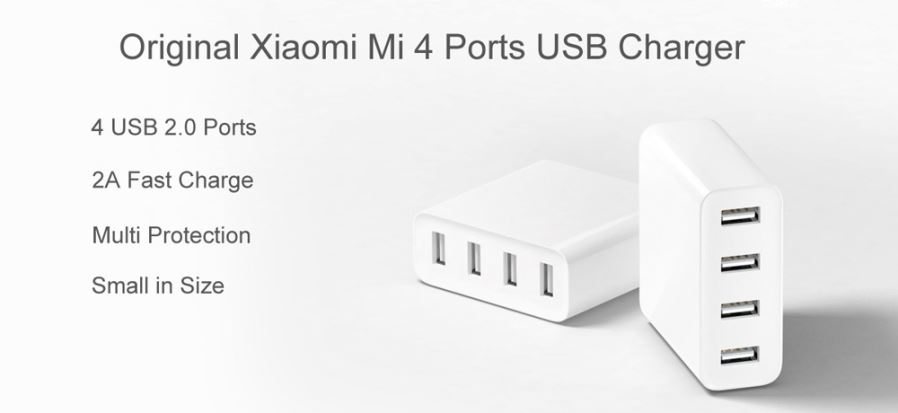 4 USB 2A charging port, fast charging, save time and worry
A support 5V/2A output, 35W total power, at the same time to charge four devices. The power supply scheme using Fairchild (America Fairchild) smart chip, compatible with computer, camera, intelligent
Hardware products, and then multiple devices can easily control. At the same time high-speed support 2A fast charge, providing the same as the original charger as safe charging power, do not have to worry about damage to the battery life, greatly shorten the charging time
Small stature, have a brilliant future
For the size of the control, particularly strict. The purpose is to maximize the weight reduction, easy to carry. 65 * 61.8 * 28 mm small size, less than a palm size, regardless of travel or go out to socialize, do not take up extra space. At the same time, the functional design of wall plug, easy to use anytime, anywhere.
Multiple security, more peace of mind
Often worry that when the overload of electricity, there will be leakage, short circuit and even the risk of fire. Built in high precision hardware current limiting chip, the shell is made of high grade V0
Fire retardant materials, high temperature of 750 degrees Celsius, to ensure that each port in the safe current range of work, effectively put an end to over voltage, input over current, output over current, anti ripple, short
Road, over temperature, anti electromagnetic, anti-static and other circumstances, the use of safe and secure.
Do you always struggle to find sufficient charging points in a hotel, hostel, home stay or a place you stay while traveling? Not anymore! Original Xiaomi Mi 4 Ports USB Charger is here to make life a lot easier for you. Features with 2A Quick Charge technology which means that needs less time for charging than before. With Over-voltage Protection, Input and Output Over-current Protection, Anti-Ripple, Short Circuit Protection, Over-temperature Protection, Anti Electromagnetic Protection and ESD Protection, totally safe and harmless to your device and your battery. Small size in 65 x 61.8 x 28mm is best for outdoor activities!